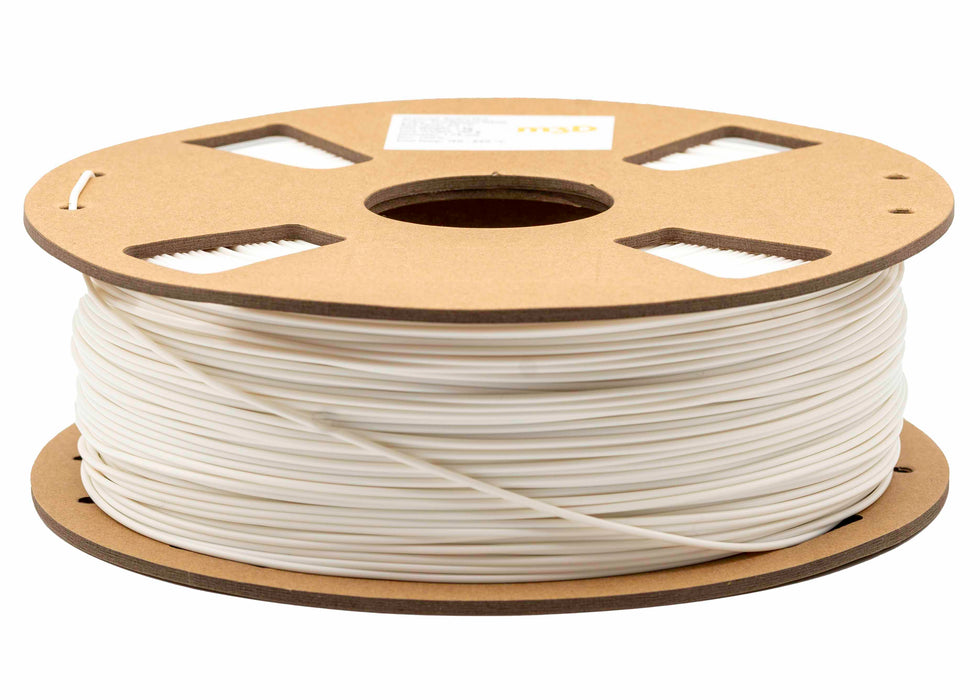 Basics Series - PLA Silk/Metallic/Glitter
Original price
$13.99
-
Original price
$13.99
STANDARD SHIPPING
Estimated delivery time: 7-10 days
Product Description:

Matter3D Basics PLA Series is a new formulation created by the scientists at Matter3D. The genesis of this material was linked to the feedback we had gotten from our partners regarding the Performance PLA Series. The Basics series is a more printable version of the Performance line that is primarily designed for cosplay and prototyping.
The Basics Series - PLA Metallic line adds a silk/pearl - like sheen to the Basics material. These products are ideal for hiding layer lines, cosplay, or products where aesthetics are especially important. The Metallic line is marginally more abrasive than the Unfilled Basics PLA. 
This material is normally called PLA+. We have added additives to normal PLA to increase the impact resistance. Other vendors will call it PLA+. We call it Basics.
The Basics PLA series is a highly printable material that is lower in bulk crystallization, stiffness, temperature resistance (<65°C), and more impact resistant than the Performance Series. It is essentially a more amorphous PLA material that is extremely forgiving when printed. This material requires no modifications to even the basic 3D printing setups. It is designed to be used by anyone, anywhere, on any machine.
Material Specific Notes:
Pearl White PLA - The material has a nice pearly/creamy finish that shimmers in light and does a very good job of hiding layer lines.
Silk White PLA - The material has a silk/metal-like true white finish. The material is great for hiding layer lines.
Steel Wool PLA - The Steel Wool material is dark grey with a metallic finish. The material is great for hiding layer lines.
Metallic (Silk) PLA - The Metallic materials have very silky/metallic sheen that is great for hiding layer lines.
Glitter PLA - The Glitter material is bright with a sparkle finish. The material really shimmers in light but is also glittery in low light situations. The sparkles are smaller than other 'Galaxy' filaments on the market. The material is not abrasive and does not require any post processing. 
Common Issues: 
 Issue:
Solution:
The prints with the Metallic Line are stringy

1. Dry the material. The additives used to give PLA a silk/pearl-like sheen are hygroscopic. Drying will eliminate 90% of stringing issues (Cardboard spools are glued together, take care when handling after drying as the glue may melt).

2. Reduce nozzle temperature. Typically materials with additives have lower melting and glass transition temperatures. Try reducing temperature by 10°C or print a temperature tower.

3. Increase Retraction. Increasing retraction ensures that the nozzle is cleared before hopping/moving to a different part of the print preventing the formation of strings. 

The print is sagging or looks molten

1. Increase cooling. The Metallic line likes to have a lot of air moving over it as its being laid down by the printer. Increasing your fan speed will ensure the material is cooled quickly during printing.