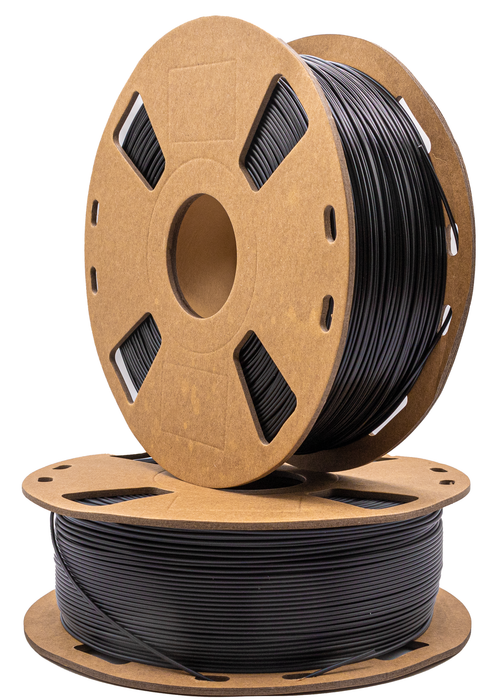 Basics Series - PLA Unfilled
Product Description:
Matter3D Basics PLA Series is a new formulation created by the scientists at Matter3D. The genesis of this material was linked to the feedback we had gotten from our partners regarding the Performance PLA Series. The Basics series is a more printable version of the Performance line that is primarily designed for cosplay and prototyping.
The Basics PLA series is a highly printable material that is lower in bulk crystallization, stiffness, temperature resistance (<65°C), and more impact resistant than the Performance Series. It is essentially a more amorphous PLA material that is extremely forgiving when printed. This material requires no modifications to even the basic 3D printing setups. It is designed to be used by anyone, anywhere, on any machine.
Annealing:
Matter3D's Basics PLA series is not able to be annealed. This is a result of the lower crystallinity of the bulk polymer.
 ______________________________
Matter3D's Basics PLA is precision extruded and immediately vacuum-sealed before shipping with desiccant for protection against moisture. This product is available in 1 kg spools (2.2 lbs). Matter3D always recommends drying your filaments before use. 
This filament is ideal for use with practically all desktop 3D printers, such as Makerbot, Prusa, Ender, Flashforge, Anet, Creality, Lulzbot, Makergear, Ultimaker, or any other printer accepting 1.75 mm or 2.85 mm filament.
Proudly compounded and manufactured in Canada!
Specifications:
Product Name: Basics PLA
Product Code: FIL-1026-00-10-1-
Diameter:
1.75 +/- 0.05mm
2.85 +/- 0.05mm
Weight: 1 kg
Length: 335 m
Density: 1.24 g/cc
Nozzle Size: ≥ 0.15 mm
Nozzle Temp: 190 - 215 °C
Bed Temp: < 65 °C
Bed Prep: Hairspray, Glue Stick, Polyimide (Kapton) surface
Layer Height: ≥ 0.1 mm
Print Speed: ≤ 100 mm/sec
Fan speed: 50 - 100%